Recreation Facilities
Click below to further explore our recreational facilities:
Located at the North End of the Town of Coronation
403-575-0756
About the Ball Diamonds
There are four shale diamonds, all with protected dugouts for the players and bleachers for spectators.
The Community is involved in both minor baseball and softball leagues through Minor Sports.
There is also a community Adult Softball League.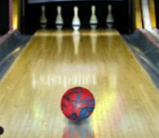 5018 Windsor Ave.
Coronation, Alberta
403-578-3443
About the Bowling Alley
The Lions Recreation Centre offers four lanes of 5 pin bowling as a member of Bowl Alberta, YBC Youth Bowling Program and Bowl Canada. The facility is fully licensed with a concession.
The Bowling Leagues are as follows:
The Mixed Bowling League runs Tuesday, Wednesday and Thursdays from September to March, accepting individuals or teams.
Youth League, for children ages 6-18, runs Mondays after school from September to March.
Seniors Bowling is offered Monday mornings at 10:00 a.m.
Youth Bowling:
Starting October 5th, Mondays after school until 5pm - $7.00/Day 
The Bowling Alley is available for rent at a rate of $50.00 per hour (minimum 2 hour rental), which includes all four lanes and shoes. Neon Bowling is also available.
Gift Certificates available at the Town Office.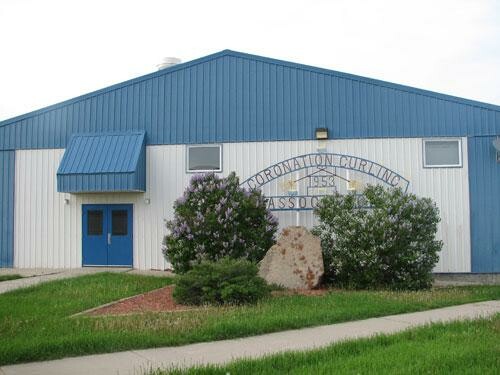 5010 King Street
Coronation, AB
403-578-3852
About the Curling Rink
The Curling Rink has three sheets of artificial curling ice. There is an ice level viewing area and an upstairs viewing area with a lounge and large screen TV.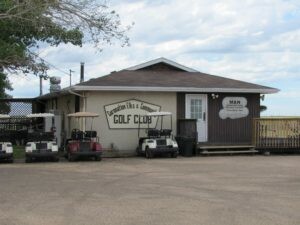 5201 Mary St.
Coronation, Alberta
403-578-4250
Contact Barry in the off season 403-575-0756 for any information on the Golf Course.

About the Golf Course
The Coronation Community Golf Course operates from May until freeze up in the fall. There is a fully licensed Clubhouse open from 9:00 am to 1:00 am daily.
Our 9 Hole course is a par 36 with grass greens. There is also a practice putting green. We offer Pro Shop services in the clubhouse.
Nine holes of golf $20.00, eighteen for $35.00.
Our Leagues run as follows:
Tuesday – Ladies Night – Tee off at 5:30 pm
Thursday – Mens Night – Tee off at 5:30 pm

4901 Norfolk Ave.
Coronation, Alberta
403-578-3939
Contact Barry in the off season at 403-575-0756 for any information regarding the arena.
About the Skating Arena
The Arena Lobby has a food service concession with a large heated eating area that accommodates viewing the ice surface.
The community offers a minor hockey program and an adult hockey league.
Click here for 3C's Minor Hockey Association website
Click here for the Central Alberta Hockey League website

5111 Royal St.
Coronation, Alberta
403-578-3335
Contact Barry in the off season at 403-575-0756 for any information regarding the pool.
About the Pool
The Coronation Swimming Pool is a four lane, 25 meter outdoor pool, with an adjoining kiddie pool. There also is a seven person hot tub located on the large, main deck. Change room and shower facilities are available to all patrons.
Some of the programs offered at our Pool include:
Red Cross swimming lessons are offered annually in one week sessions
Lane Swim
Aquasize Classes
Mom and Tot Sessions
Rental of the Pool is available for parties.
The outdoor Pool operates from late May until late August.
Please refer to the Recreation Schedule page for the current Pool Schedule.