Providing Wildfire Support for Wildfire Survivors
Amidst the recent wildfires that have ravaged Alberta and BC, our community stands united to offer solace and assistance to those who have been affected. The Town Council is pleased to announce a heartfelt initiative – a haven of hope for families and individuals grappling with the aftermath.
We are extending an invitation to those impacted by the wildfires to avail themselves of our campsite stalls. With the capacity to accommodate up to ten families (and more if required), these stalls come complete with essential amenities. Whether you seek an RV site equipped with full services or access to a thoughtfully arranged shower house with washers and dryers, our aim is to offer a supportive environment during this trying time.
Our dedication to standing by one another is unwavering. If you or someone you know requires this support, please don't hesitate to reach out to Coronation Campground at 1-403-575-1967. Together, we can help mend, rebuild, and demonstrate the strength of intercommunity solidarity. All communities are stronger when we all stand together, and we're here to offer a helping hand in your time of need. Direct booking site: https://www.campreservations.ca/campgr.../coronation-dam-749
In unity and resilience,
Brett Alderdice, Mayor
and Town Council
Campground
Located at the Coronation Dam Site
Follow Royal Street North through Coronation
For information, please call 403-575-1967
The Campground
Welcome to The Campground - your perfect getaway for an unforgettable outdoor adventure! Situated along the stunning Coronation Dam, our site boasts 50 premium camping sites, including fully and partially serviced options and a spacious tenting area. Our newly built washrooms and shower facilities ensure you can relax in comfort and style.
For those looking for extra convenience, we offer a trailer dumping station and large drive-through sites, complete with 50 amp power service. Plus, our group camping areas are perfect for creating lasting memories with friends and family. Our brand new, state-of-the-art playground is a hit with kids of all ages, while our camp kitchen is ideal for hosting family gatherings, team wind-ups, group picnics and barbeques.
Our camping rates start at just $20 per night for our unserviced/tenting sites, while our fully serviced sites with water, 30 amp power and sewer come in at $30 per night. For those looking for an even more luxurious experience, our fully serviced drive-through sites with 50 amp power service are available for just $40 per night.
Don't miss out on the opportunity to create lasting memories at The Campground. Call us today at 403-575-1967 to reserve the Camp Kitchen for your next event. With rental rates starting at just $25 for a partial day, we make it easy to host your perfect outdoor gathering.
Book online at:
Location
Located at the Coronation Dam Site
Follow Royal Street North through Coronation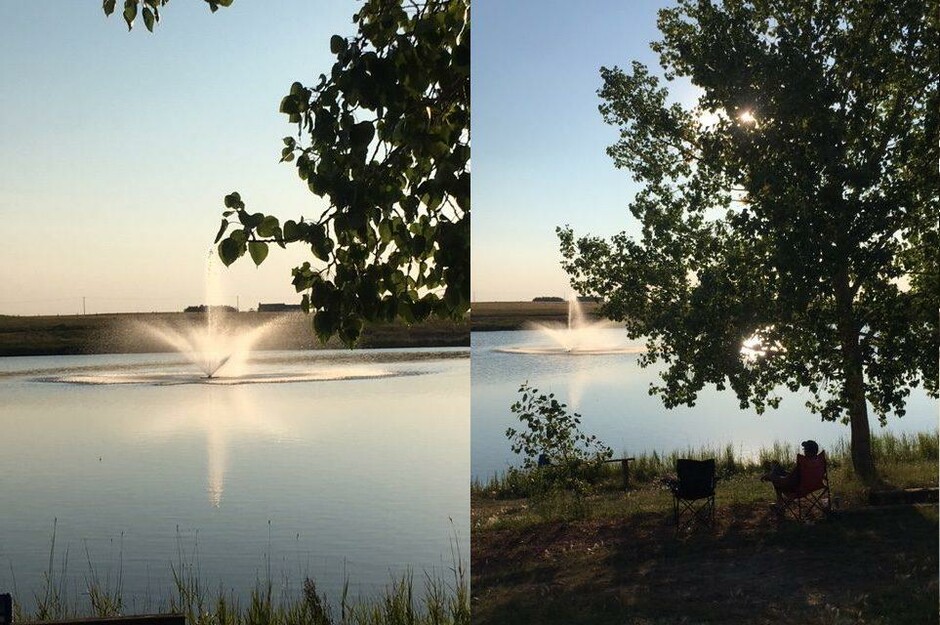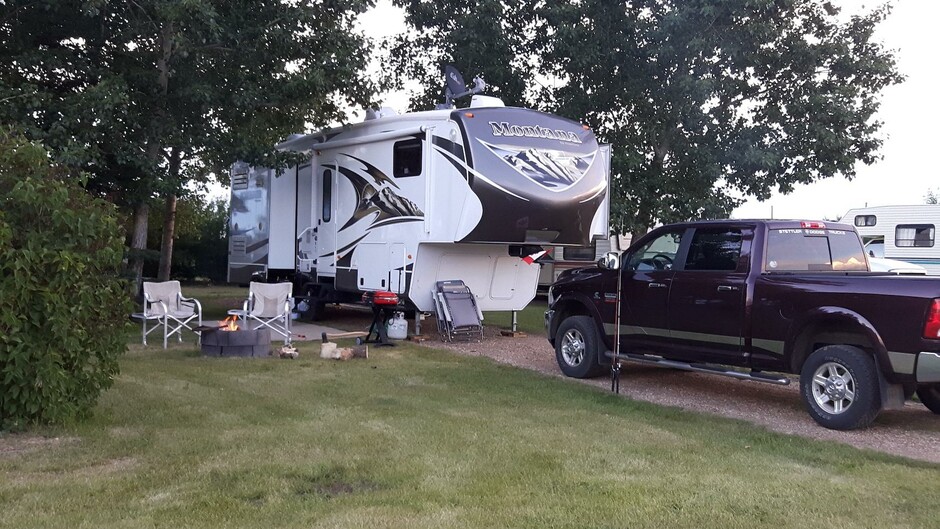 Coronation Dam
The Coronation Dam is home to Rainbow Trout and Northern Pike and accommodates year round fishing. There is a boat launch for small fishing boats. 12 V motors only. No gas motors. Please see Alberta fishing regulations for details.