Campground
Located at the Dam Site
Follow Royal Street North through Coronation
For Reservations call 403-575-1967
About the Campground
The Campground is located along the Coronation Dam with 50 fully and partially serviced camping sites and a large tenting area.  There are newly built washrooms and shower facilities on site. We also have a trailer dumping station, large areas for group camping, extra-large drive-through sites, a camp kitchen and a new large playground.
Camping Sites Available
Fully serviced (Water/ 30 amp Power/Sewer)
$35 per night
Partially serviced (Water/30 amp Power)
$30 per night
Fully serviced drive-through (50 amp power service)
$40 per night
Unserviced/Tenting sites
$20 per night
Camp Kitchen
There is a Camp Kitchen available to rent for family gatherings, team wind-up parties, group picnics and barbeques.
The rental rates for use of the Camp Kitchen are as follows:
Partial Day – $25.00
Full Day – $40.00
2-Day Weekend – $75.00
3-Day Weekend – $100.00
Call 403-575-1967 to reserve the Kitchen for your next event.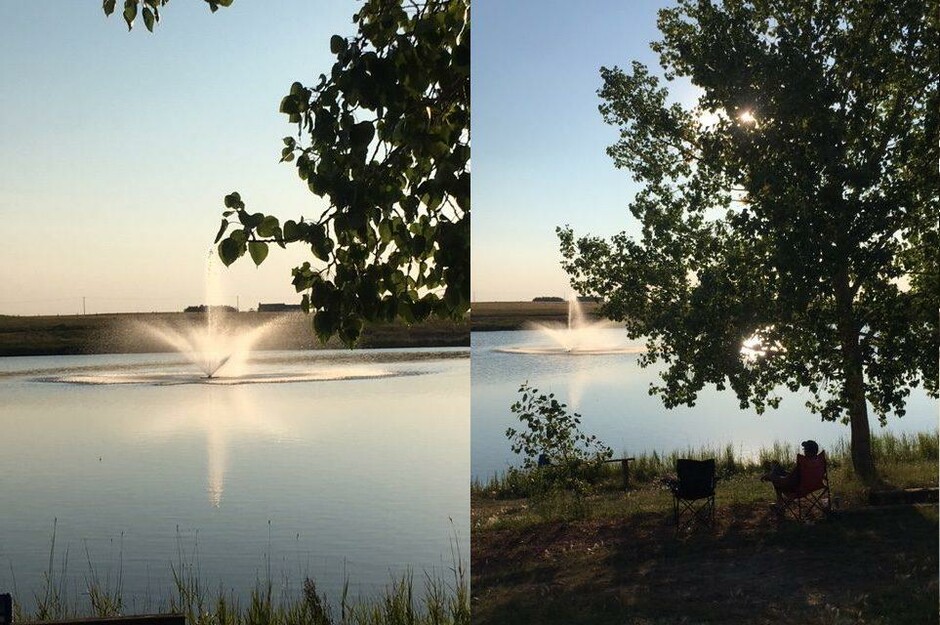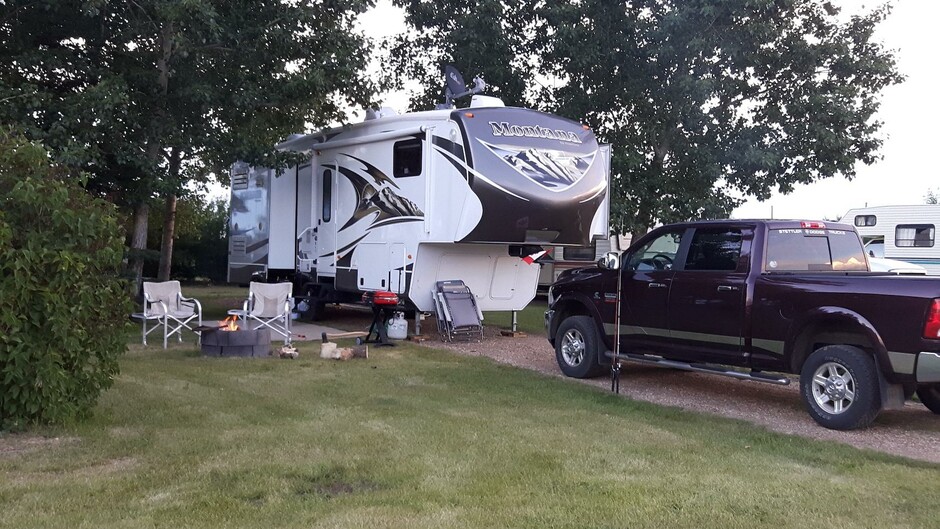 Coronation Dam
The Coronation Dam is home to Rainbow Trout and Northern Pike and accommodates year round fishing. There is a boat launch for small fishing boats. 12 V motors only. No gas motors. Please see Alberta fishing regulations for details.