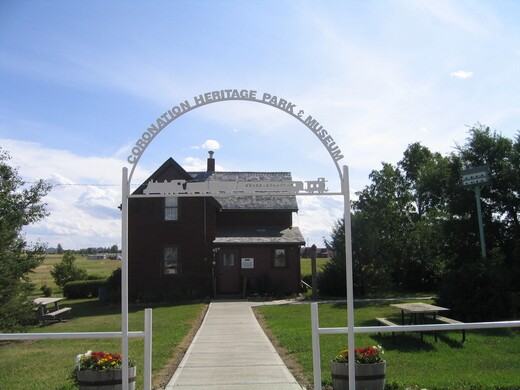 Museum
Coronation Roadmaster's House Museum
5200 Railway Avenue
Town of Coronation
About the Museum
Built in 1911 to house the CPR Section Crew and Foreman, it was later designated as the ROADMASTER'S HOUSE.  When the CPR downsized, it was rented out to the public.
Concerned citizens rescued the building from demolition. Restoration was completed by the Coronation and District Historical and Museum Society.
In 2002 the Roadmaster's House was designated as a Registered Historical Site by the Province of Alberta.  It soon became apparent that more space was needed to display CPR and Pioneer artifacts.  The Wheatridge School, the CPR Bunkhouse and a new Display Building were added over the next few years.
Hours of Operation
The Coronation Roadmaster's House Museum is open:
June, July & August
Wednesdays
1:00 pm to 4:00 pm
For off hour viewing please call:
Bubbles @ 403-578-2286
Shelley @ 403-578-4052
Janet @ 403-578-3842
Karen @ 403-578-2473
Helen @ 403-578-2449